Pikolinos History
Pikolinos is a Spanish shoe company that prides themselves in making shoes, sandals, and boots for every day use. This Spanish company was established in 1984 with the goal to make footwear for people who put stylish comfort first. The shoes, sandals and boots are detailed and up to date designs of the latest fashions. With the slogan "Pikolinos: Naturally good" Pikolinos uses a natural method for all of the leather for their products.
Women's Pikolinos Shoe Materials
Every Pikolinos shoe's upper is made with beautiful top quality leather. These leather hides are heated and tumbled for 2 hours in a rotating wooden drum. This process brakes up the leather fibers, softening the texture of the hides and making them more manageable. After the leather is tumbled it is then died with water based and solvent free dies, letting the leather keeps its natural appearance. Hides are then hair dried in a controlled environment. This method takes 1 to 3 days depending on the room temperature. After dried the leather is then treated with a scotchguard stain resistant coding. This will allow the leather to breathe while protecting it from liquids and soils. Meticulous quality control is then taken where the material is scrutinized to make sure end products are satisfactory. The leather is then cut and hand stitched to make the uppers of the shoes, sandals or boots. The uppers are then attached to the soles with water based solvent free glues, and then sewn to the outsole.
Pikolinos Shoes and the Environment
Pikolinos' commitment to an environmentally friendly manufacturing process is unmatched. They uses chrome-free leather, water-based glues without toxic components and natural dyes in all of their products. They also have a "zero paper" policy. The limited paper they do use is Ecological (100% chlorine free) and the waste generated is then recycled.
Browse some of our selection of Pikolinos shoes below, or visit our Long Beach location for measurement, fitting, and one-on-one help finding the best fit. Call ShoesRx at (562) 425-1426.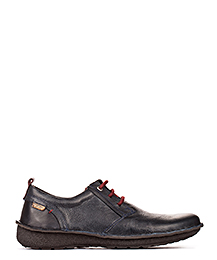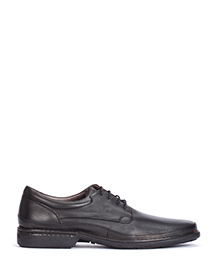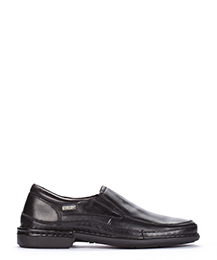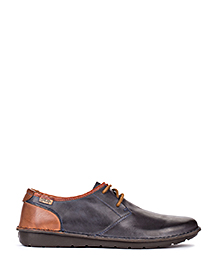 (Visited 133 times, 3 visits today)